10 Questions with Mara Plains Camp's Henry Ramsden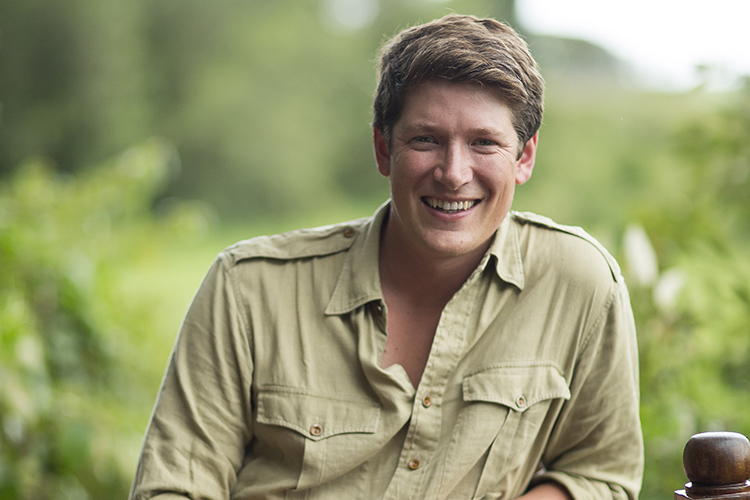 I have never been to the wild spaces of Kenya, but I have seen the peace on the face of Annie-Claude, our Relais & Châteaux Africa Director after returning from her travels to this part of East Africa. I have read the words of Great Plains Conservation co-founder, Dereck Joubert, about the country, in his article, 10 Things I Want People to Know about Kenya, and I have seen the images of the land and its animals through the lens of photographer, and other half of the Great Plains Conservation duo, Beverly Joubert. From there, the scents and smiles, sunsets and silences of the region come together to create an impression that calms me before I even reach anywhere near the savannahs of the Maasai Mara. It's an impression wholly confirmed by the insight provided below by Henry Ramsden, Lodge Manager at Mara Plains Camp at the northern border of this iconic Kenyan soul space.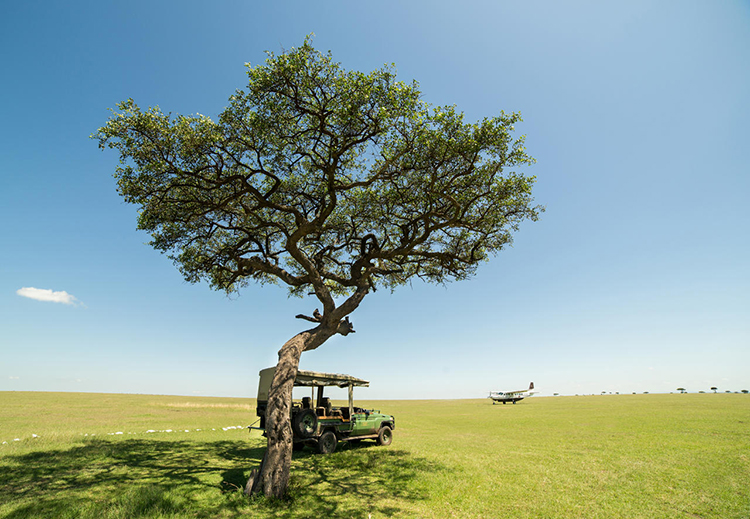 10 QUESTIONS WITH MARA PLAINS CAMP LODGE MANAGER, HENRY RAMSDEN
1.
 5 THINGS WORKING AT MARA PLAINS CAMP HAS TAUGHT YOU ABOUT YOURSELF, LIFE AND LOVE?
It is a challenge to answer this question without only using clichés! But… Living in the bush has taught me to enjoy and appreciate each day. We get to witness every sunrise amd sunset which so often would pass us by without notice living in a city and working in an office. One feels much more connected with the passage of time living here.
One of my jobs in the camp is overseeing the kitchen. I work closely with our team of chefs and our head chef, Ben. I have always been passionate about good food and working here has given me the opportunity to really try and develop our kitchen and the cuisine that we produce. I am constantly on the search for improvements and new ideas. Life here has taught me that whatever happens in the future I will never be far away from a kitchen!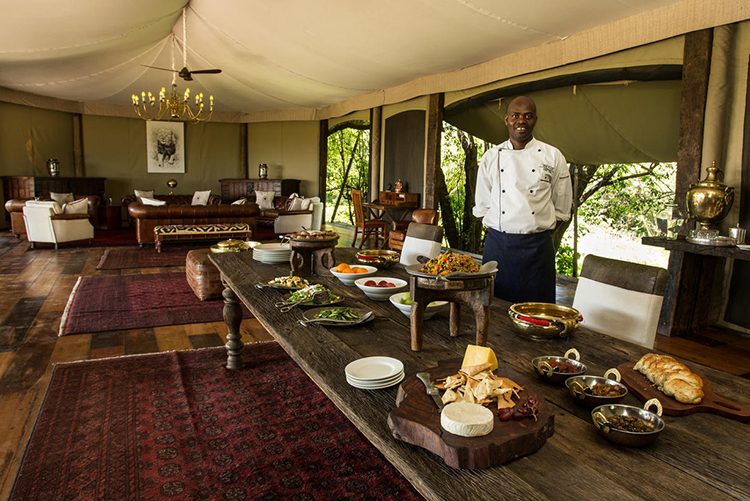 Having both patience and perspective are two things which are key to a successful working life in a safari camp. An appreciation of these goes a long way to creating a successful working environment.
Managing and hosting a safari camp is a full-on job and requires a lot of personal and emotional energy. Ensuring that you take time out to clear your head and do something for yourself each day is an important way to stay fresh and energised.
Then lastly, working with your better half is something that I think few couples ever experience and most couples would shy away from! In reality, through all the many highs and the lows (yes, there are a few!) working with my wife, Hattie, is one of the greatest parts of the job. Working together has taught us both a huge amount about each other. As the saying goes; 'what doesn't break you makes you stronger'.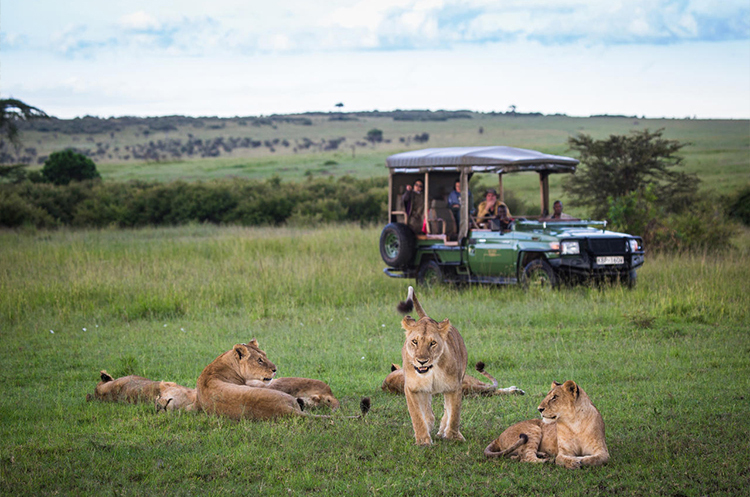 2.
 HOW DID YOUR PATH LEAD YOU TO MARA PLAINS CAMP? 
It's a long story! I used to serve in the British Army and my wife, Hattie, was a Chartered Surveyor in London. After six years in our respective careers we decided we needed another chapter in our lives. Something exciting, unconventional, adventurous but also meaningful. Having been to Kenya before on safari with my family and having completed an overland road trip from Cape Town to Dar Es Salaam I knew that Africa would tick all those boxes and more. We set about making a plan and settled on two solutions; get work experience in the hospitality industry and completing a professional guiding course in South Africa. Having achieved both we applied to several companies and had the very good fortune to being offered a job with Great Plains Conservation. Knowing they were the industry leaders in luxury, conservation-focused tourism we jumped at the opportunity. The rest, as they say, is history.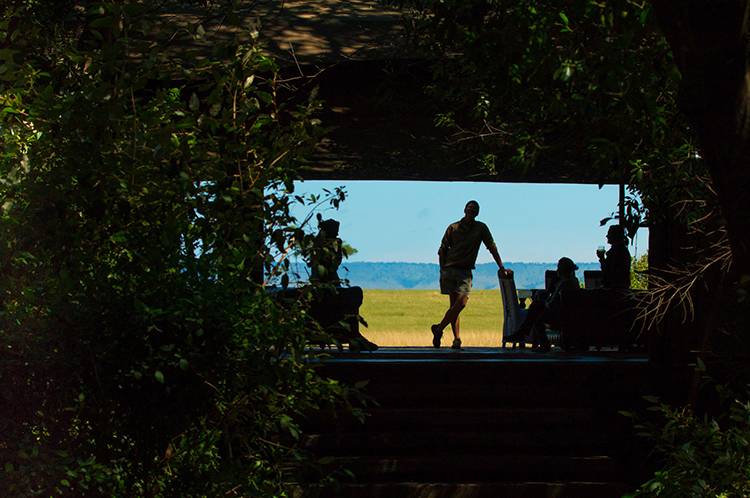 3.
 FAVOURITE PART ABOUT LIVING IN THE BUSH AND IN PARTICULAR, KENYA?
Coming from the UK, I never imagined I would ever have the opportunity to live somewhere like I do right now. Rarely does a day go by when something unique does not occur that could only have taken place in the bush! Living here affords me the opportunity to create memories that normally I would never have been able to have at all. As for Kenya, it is a country of incredible diversity; within an hour's flight of the great plains of the Maasai Mara, I can be walking along the white sand beaches of the Indian Ocean, hiking a 5000m mountain or exploring vast desert alkaline lakes in the North. Rarely do you find a country with so much to offer.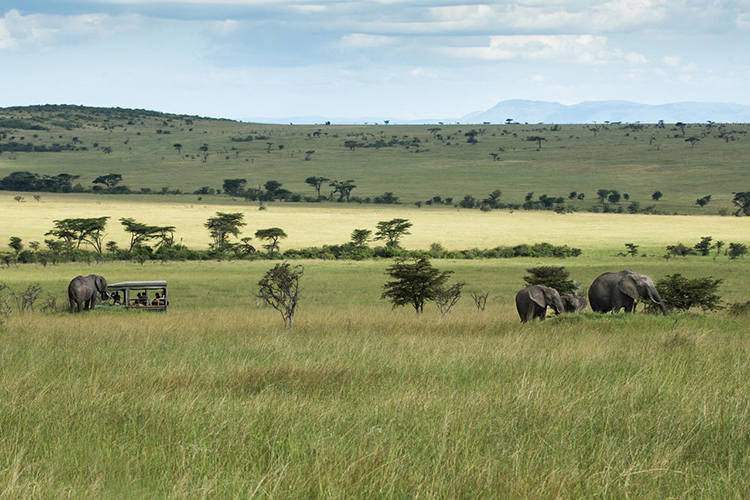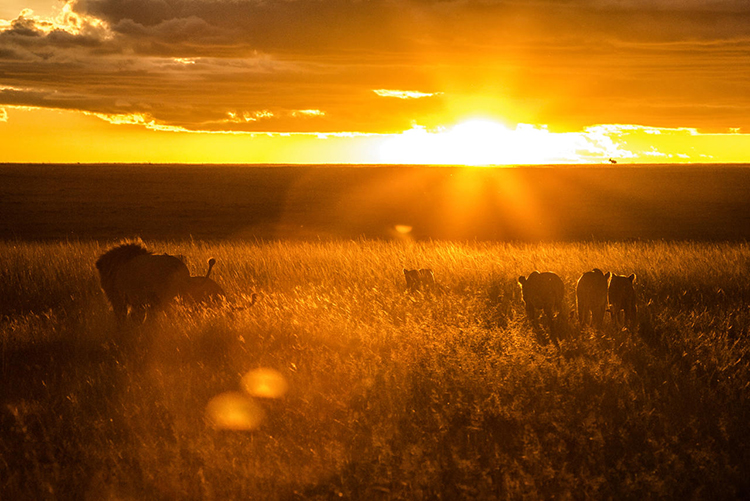 4.
 A NEVER FORGET MOMENT FROM YOUR TIME AT MARA PLAINS CAMP?
There are many but I will tell just one. We were having a beautiful, candle-lit dinner with guests in our library when an askari called us on the radio to come to the Mess tent. Curious, we did as asked. From the deck of the mess we watched a leopard slowly stalk and kill a Thompson's gazelle under a bright full moon just a 100 metres from where we stood. The leopard dragged the kill under the deck of one of the bedroom tents where he spent the night having his own dinner. It was an incredible thing to witness and highlights how wonderfully seamless our connection with this magical environment is.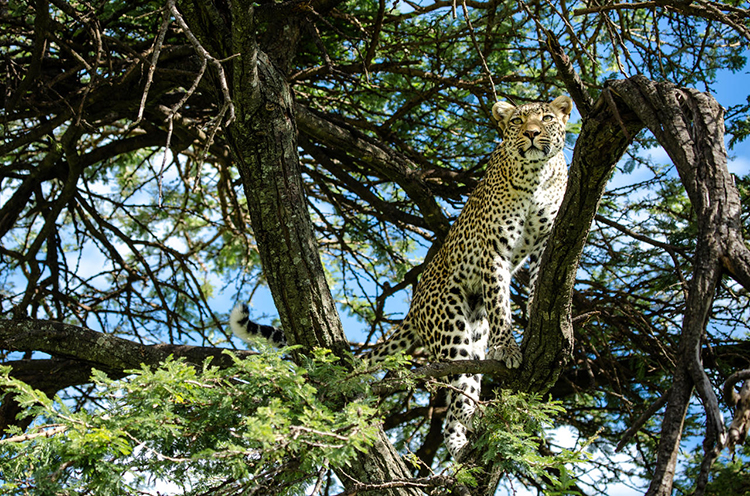 5.
 HOW HAS YOUR RELATIONSHIP WITH AFRICA AND HER WILDLIFE CHANGED WHILE AT MARA PLAINS CAMP?
I have always had a passion for the outdoors and wildlife, however it was only when I moved to Africa that I began to understand its fragility and the precarious position so many species find themselves in today. Every day I seem to learn something new about Africa's wildlife and the challenges it faces. More importantly than any individual species is the land that they need to survive and prosper. Great Plains Conversation aims to help secure this vulnerable land through sustainable eco-tourism. I feel proud to be a part of this movement.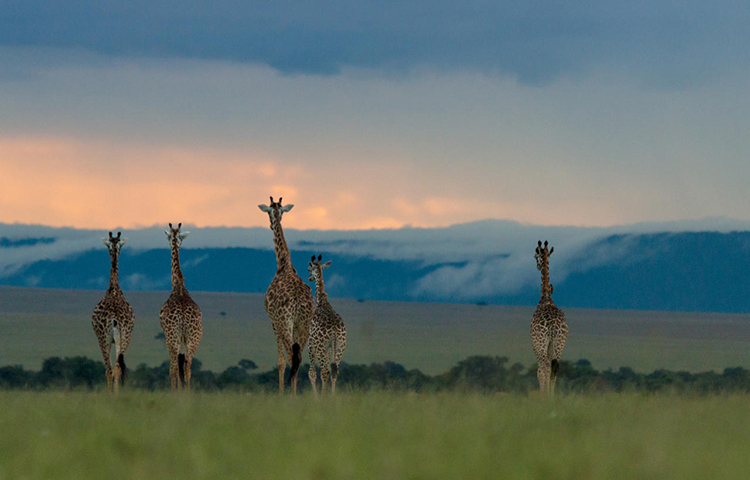 6.
 HOW HAVE YOU SEEN THE RELATIONSHIP WITH THE LOCAL MAASAI PEOPLE GROW OVER THE TIME YOU'VE BEEN THERE AND WHAT LESSONS HAVE YOU LEARNT FROM THEM?
Working with the local Maasai staff and communities is probably what will remain in my memories the longest. For all the amazing wildlife encounters that we have witnessed, it is the relationships we foster and build with the local people that carry the greatest emotional energy. Working every hour of every day with them is a unique privilege. They have taught me to be grateful for what we have and to be generous with it.
7.
 FAVOURITE MEAL ON THE MENU AT MARA PLAINS CAMP?
Coconut and Macadamia Crusted Kingfish, Meen Moilee Sauce and Mango Chutney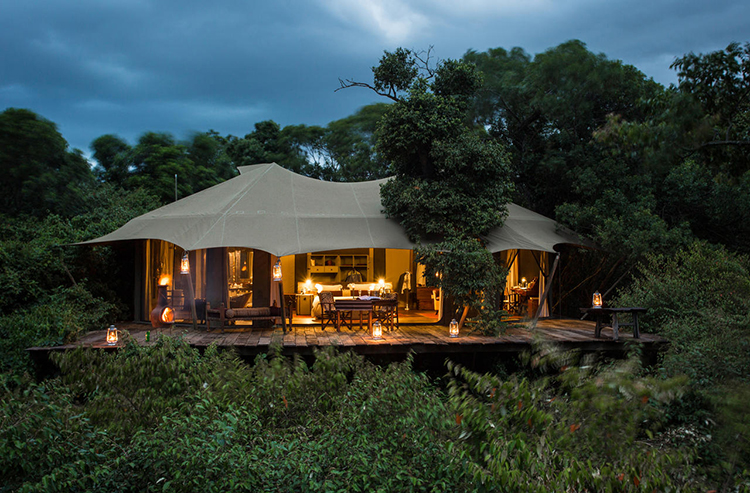 8.
 FAVOURITE TIME IN THE BUSH AND THE BEST WAY TO START THE DAY?
Any walking safari and a morning jog!
9.
 THE BEST WAY TO UNWIND ON A DAY OFF?
Evening game drive finishing with a sundowner at our favourite vantage point, then back for homemade pasta and a glass or two of red with a movie in bed… Bliss!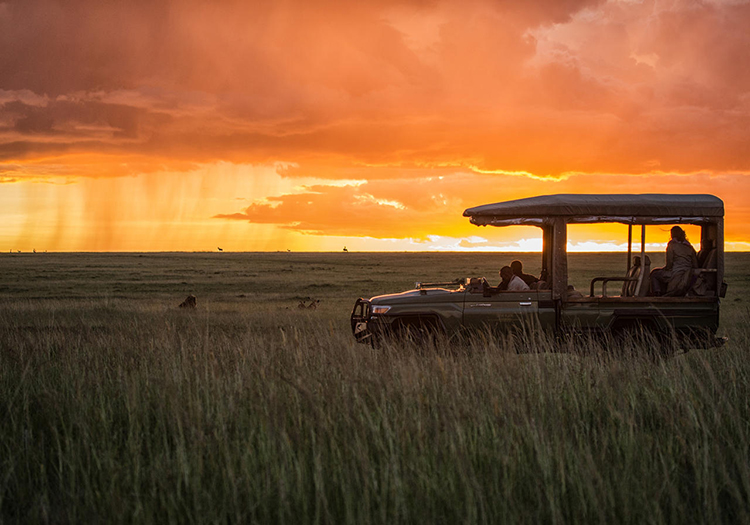 10.
 THE BEST ADVENTURE SO FAR HAS BEEN… AND THE NEXT ADVENTURE WILL BE…
A 10 day trip to the Democratic Republic of Congo's Virunga National Park, simply the true heart of Africa. The next adventure is to seek about the only thing Africa can't offer; deep powder! We are heading to British Colombia to spend three weeks backcountry skiing and ski touring; our other great passion!