Alison Nolting
Director of Tours and Marketing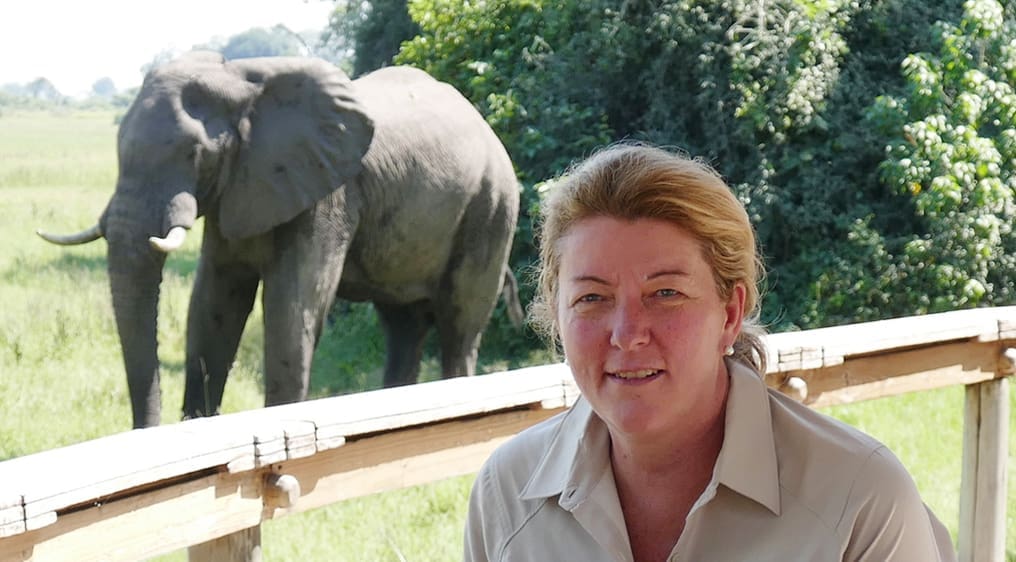 Alison Nolting grew up in Africa, worked in a safari camp and has traveled with Mark and their two boys as a family for the past 35 years. Alison uses her experience to get you there time and again on repeat trips. Her passion is to work with families on safaris to Tanzania, Botswana and Zimbabwe. Gorilla trekking in Uganda is one of her favorite activities in Africa!
Alison was born in Zimbabwe, attended the Cordon Bleu school in Cape Town and worked in PR in both Harare and London. A career change had her running a safari camp where she met Mark and moved to the USA in 1991. She has traveled as a family, to over 10 countries in Africa and on 18 or so trips with her children. Beyond going on numerous safaris in Tanzania, Kenya, Zimbabwe, Namibia, Botswana, and South Africa, Alison loves the Lower Zambezi river region, and gorilla and chimp trekking.
With her frequent fact finding travels, this is the key to Alison offering refreshing trips each year to repeat travelers. Two solo travels in 2020 (Kenya and Tanzania) and 2021 (Botswana, South African and Zimbabwe) gave her first hand perspective on how the lodges and camps were able to implement safety compliance, and return home to update protocols and procedures for our clients to travel. An epic 6 country trip in May 2017 was focusing on rhino conservation in all the parks and re-establishing relationships with camp guides. Two visits to Zimbabwe in 2018 saw the developments over the past 5 years of the award winning safari "Eyes on Elephant". The enjoyment of sharing the close-up encounters with gorillas, elephant and wild dogs (painted wolves) are at the top of her all time favorite wildlife experience!
Active in her community, Alison currently serves on the board of Bushlife Conservancy and Mother Africa Trust. She was past President of the Safari Professionals, and the Florida Chapter of the Association for the Promotion of Travel to Africa (APTA). She streamlines all our sponsorship of scholarships for children in Africa and is closely associated with communities in Zimbabwe and Tanzania.
Stories and Related Content